Article originally posted on the Philippine Star.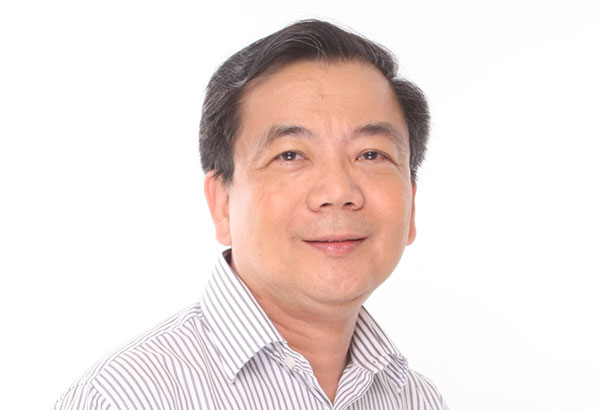 Fred Reyes
Today, the number of beauty clinics is rising rapidly as demand continues to grow from the increasing group of Filipino women (and men) willing to spend more on beauty products and services.
Businesses are scrambling to outdo each other to prove which is better and more effective than the other.
But Fred Reyes has a simple solution: "to offer premium, advanced products and services at affordable prices."
SkinStation, according to Reyes, is positioned as a clinical grade product and clinic line, which offers world-class products and services at a reasonable price.
Its strategy is to explore and research the most recent trends and innovations in the global beauty industry and develop them into products that fit the local market.
A strong foundation in Chemistry and business
Reyes may be a businessman now, but he never failed to apply his background in Chemistry to bring all his business endeavors to success.
He was a graduate of Bachelor of Science in Chemistry from the University of the Philippines (UP) Diliman.
"I became a chemist because of my high school teacher. She praised me so much in front of the class and I realized, it looks like I'm good at Chemistry," Reyes recalled.
"So, not knowing that it was one of the avoided subjects in UP, I enrolled in BS Chemistry. When I went in, I found out all my teachers were 'terror' professors," he added with mirth.
But Reyes said he persevered due to his love for the subject and his dream to become a "mad scientist."
Right after graduating, Reyes said he decided to enter the corporate world because he saw an opportunity to earn big in this sector.
He worked for seven years at Union Carbide (Philippines) Inc., which back then was one of the largest chemical companies in the world.
"When I was with Union Carbide I wasn't thinking of going into business. We were so pampered. I had a very good assignment and I was going all over Asia," Reyes said.
He even took up a master's course in Business, also in UP, while working for the company in order to rise up the corporate ladder. That was where he met his wife, Maria Carleen Reyes, who was taking up a Nursing course.
However, a crisis hit the company back in 1984 due to an accident in Union Carbide's plant in Bhopal India. The incident caused a leakage of highly toxic and poisonous gases into the surrounding areas. Union Carbide was eventually sold, so employees like Reyes had to explore other alternatives.
His wife, Carleen, went to New York to work as a nurse, while Fred decided to go back to the Philippines to test the waters and put up his company, ChemWorld Marketing Corp. in 1985.
"It was a problem that became an opportunity," he said.
The evolution of SkinStation
Eventually, Reyes' company, ChemWorld, became a big distributor of specialty ingredients of personal care products to some of the biggest local and multinational companies in the country.
It also grew into a multidivision company. One of its units is ChemWorld Fragrance Factory, a supplier of oil and fragrances sourced mainly from Europe. It is popular especially for people who want to create their own scents or start a small perfume business.
"We were not just offering ingredients, we're also offering product concepts, what's happening outside, in first world countries, we bring it here. I observed that it was in the skin care industry where there's a lot more innovation going on," Reyes said.
Having realized this, Reyes decided to branch out into the skin care industry by putting up a new product line and clinic in 1997.
This company offered natural skin care products, with formulations containing licorice extract which back then cost P1 million per kilo.
"We had this natural ingredient, which we found to be very effective and safe at the time when the gold standard in skin whitening was hydroquinone, which is unsafe. But nobody wanted to buy from us because it's so expensive. At that time, hydroquinone was selling for P350, we were selling the licrorice extract for whitening for P1 million," Reyes said.
"That's how it started. Because nobody wanted to buy licorice extract, we started the company, using licorice as the backbone of the formulations," he added.
However, this company was eventually sold to another corporation, and only its clinic segment remained with Reyes.
In 2010, Reyes and his family started to build something new from the remains of their previous endeavor. They put up the My Sanctuary Wellness Center Inc., the holding company of SkinStation.
Innovative skin care products
According to Reyes, what sets SkinStation apart from its competitors, is that it's always at the top of the new trends and innovations in skin care technology.
"Whatever is out there, we know. And we continuously introduce these concepts to the Philippine market," Reyes said.
"Many of these are very advanced that most companies in the Philippines wouldn't use them because their perception is that there's not enough market for such high-end products," he went on.
"But since SkinStation is being positioned for advanced clinical grade skincare, we are able to utilize these new concepts immediately and be the first to introduce these innovative concepts in the local market."
In fact, SkinStation was the first brand to introduce to the Philippines the application of the nanoencapsulation technology to beauty products.
Reyes explained this technology encapsulates the molecules of active ingredients to make them resilient to stressors, such as water, air and heat, therefore prolonging the efficacy of the skin care products.
It also collapses the molecules into a size "as big as a virus" to make it easier for the active ingredients to penetrate the dermal layer of the skin.
The company uses this technology for its exclusive product line, Dermax Professional.
But nanoencapsulation technology is only one of the many innovations that Reyes brought into the local market. Its products also feature the latest breakthroughs available in the market.
SkinStation was the first in the Philippines to introduce the "waterburst" technology in its new line of sunscreen and BB cream.
A multi-awarded chemist
Reyes' works in Chemistry and the advancements he introduced to the local skin care business have been recognized by his peers in the industry.
He was awarded the 2008 Achievement Award by the Philippine Federation of Chemistry Societies and the 2011 Outstanding Professional Award in Chemistry by the Professional Regulations Commission.
Reyes' two eldest kids, Gerard Cedric and Francis Carl are already involved in running the company, while the youngest has already expressed interest in the business.
According to Reyes, the wide network of SkinStation is a testament to the company's success in achieving its vision to bring high-end and premium products and services to the local market.
"We aim to be number 1, the undisputed number 1," he said.
Reyes vowed to continue to be on the lookout for new technology and products in the global beauty industry.
"That has been our strategy, always. Because we want Filipinos to experience high-end and premium services and products which are normally beyond their reach," he said.